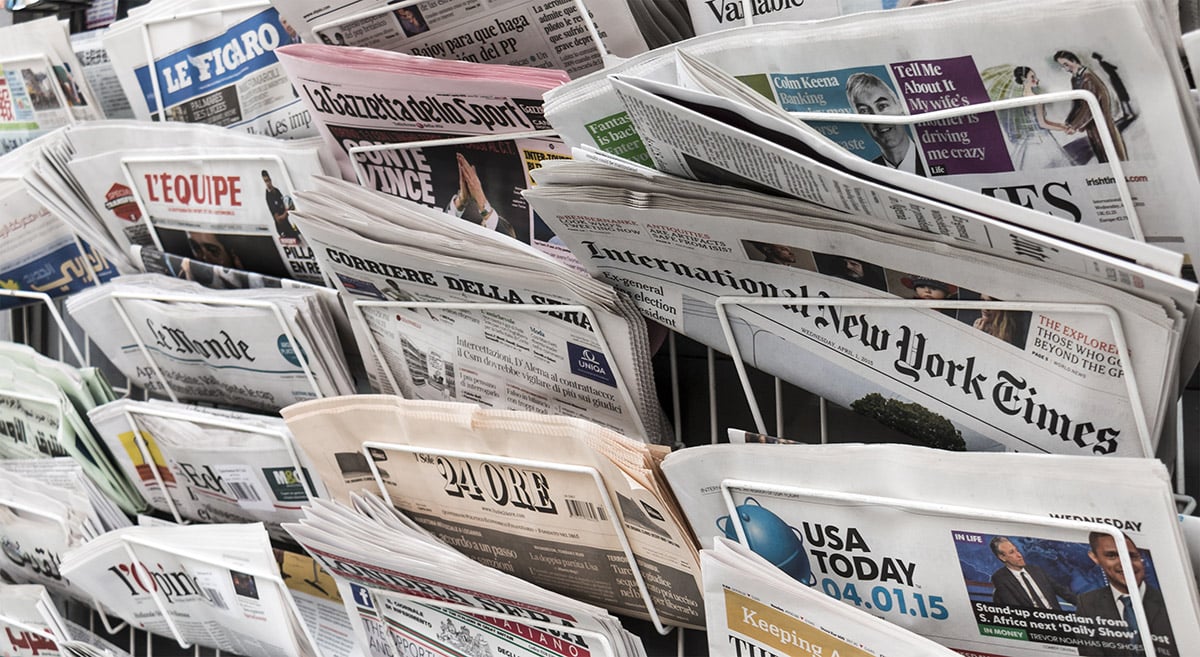 The Tech Wire
Hey there, I'm Krishnakumar Karancherry, a trailblazing entrepreneur and the Founder of Tech-Wire.
With a burning passion for all things tech, I've also had the privilege of being the Co-Founder of not one, not two, but three incredible ventures: Eduonix Technologies, Eduonix Learning, and Eduonix Inc (USA).
Born and raised in the vibrant city of Mumbai, India, I've always had an insatiable curiosity about the digital world. Armed with an unstoppable drive to learn, I graduated from the prestigious Mumbai University, setting the stage for a remarkable journey ahead.
I am a Human Resource and Tech consultant. I have over 25 years of experience in the tech industry and have always been passionate about sharing my knowledge with others. I've been instrumental in revolutionizing the tech industry by providing latest trending news and articles. Tech-wire was founded in 2021 by me,
When I'm not crafting compelling words, you can find me exploring the latest tech trends or immersing myself in the world of startups.
I firmly believe that innovation and creativity go hand in hand, and I'm always on the lookout for groundbreaking strategies to elevate brands to unprecedented levels of success.
Tech-wire is a leading blog that caters to the ever-evolving world of technology, digital marketing, education, and human resources. With a team of dedicated writers and industry experts, we strive to deliver the latest news, trends, and insights to our readers. At Tech-wire, we understand the importance of staying updated in today's fast-paced world. Technology is constantly evolving, and it is crucial to keep up with the latest trends to remain competitive. Our team of writers is passionate about technology and ensures that our readers are provided with accurate and timely information. From gadgets and software updates to AI and cybersecurity, we cover a wide range of tech-related topics. Our aim is to empower our readers with knowledge that can help them make informed decisions in their personal or professional lives.

In addition to technology, we also focus on Digital Marketing – a field that plays a vital role in today's digital age. We provide insights into various digital marketing strategies such as SEO, social media marketing, content marketing, and more. Our articles are written by industry experts who share their knowledge and experiences to help our readers navigate the ever-changing landscape of digital marketing. Whether you are a business owner looking to expand your online presence or a marketer seeking new ways to engage your target audience, our blog is a valuable resource.
Ed-Tech is another key area of focus at Tech-wire. We believe that learning should be a lifelong journey, and we strive to provide Ed-tech content that inspires and informs. Our articles cover topics such as online learning platforms, educational technology tools, innovative teaching methods, and more. We aim to empower educators and learners alike by sharing ideas and resources that can enhance the learning experience.
Lastly, Human Resources play a critical role in any organization's success. At Tech-wire, we recognize the importance of effective HR management and aim to provide valuable insights for HR professionals. From recruitment and talent management to employee engagement and performance evaluation, our articles cover various aspects of HR practices. We aim to equip HR professionals with the knowledge they need to create a positive work environment and drive organizational growth.
If you're looking for the latest news and insights on technology, digital marketing, education, or human resources, then be sure to check out Tech-wire!